January 7, 2021
'Anarchy in the USA': what the papers say about the storming of the US Capitol
'Anarchy in the USA': what the papers say about the storming of the US Capitol
The extraordinary and violent scenes that consumed the US Capitol building on Wednesday have dominated news coverage across the world.
The Guardian carries a scene from the Capitol's rotunda, filled with a pro-Trump mob waving the flag of their leader: "Chaos as pro-Trump mob storms US Capitol". Prominence is given to a quote from the US president-elect, Joe Biden, who said: "Our democracy's under assault, unlike anything we've seen in modern times."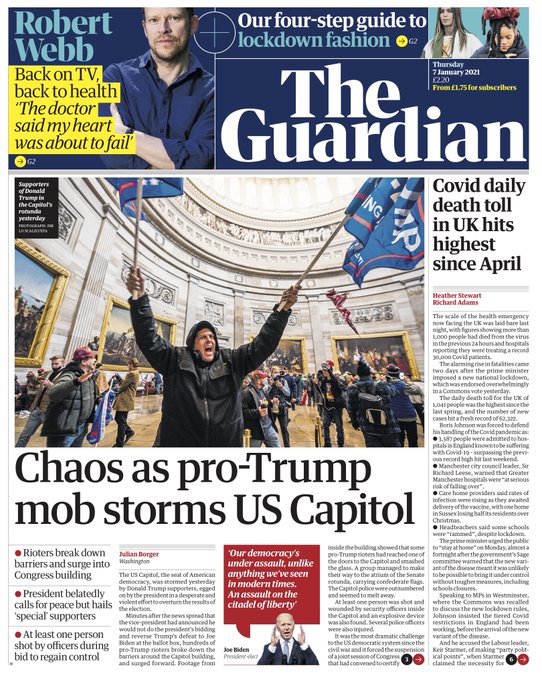 On its front page the New York Times carries the blunt headline "Trump incites mob" along with images of rioters scaling the walls of the Capitol. It notes in a subhead that the unrest will be "part of his legacy", according to one Republican.
Share: